site.bta

Media Review: March 27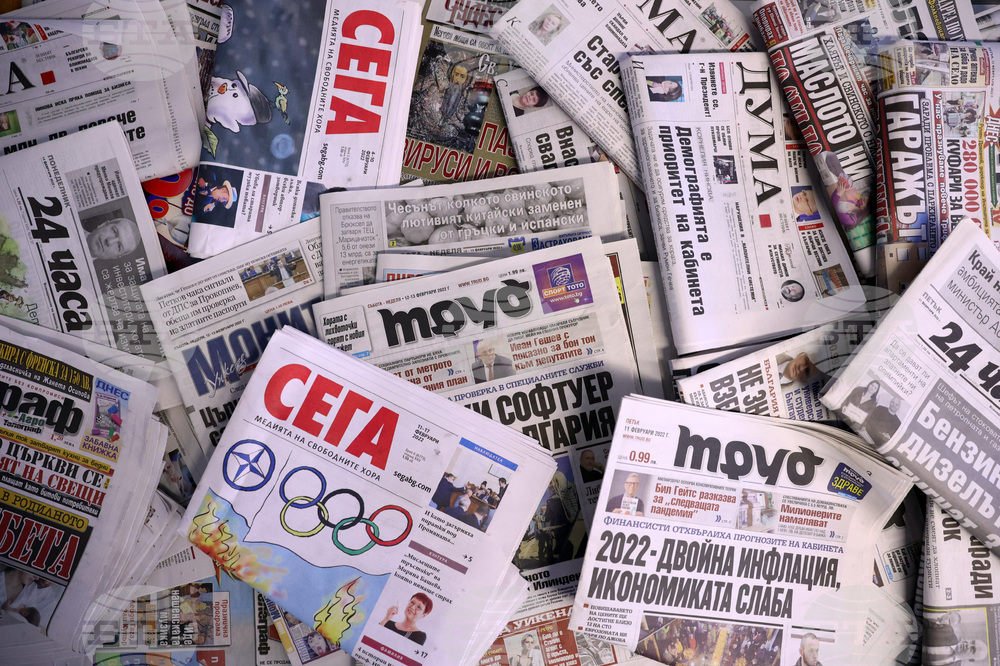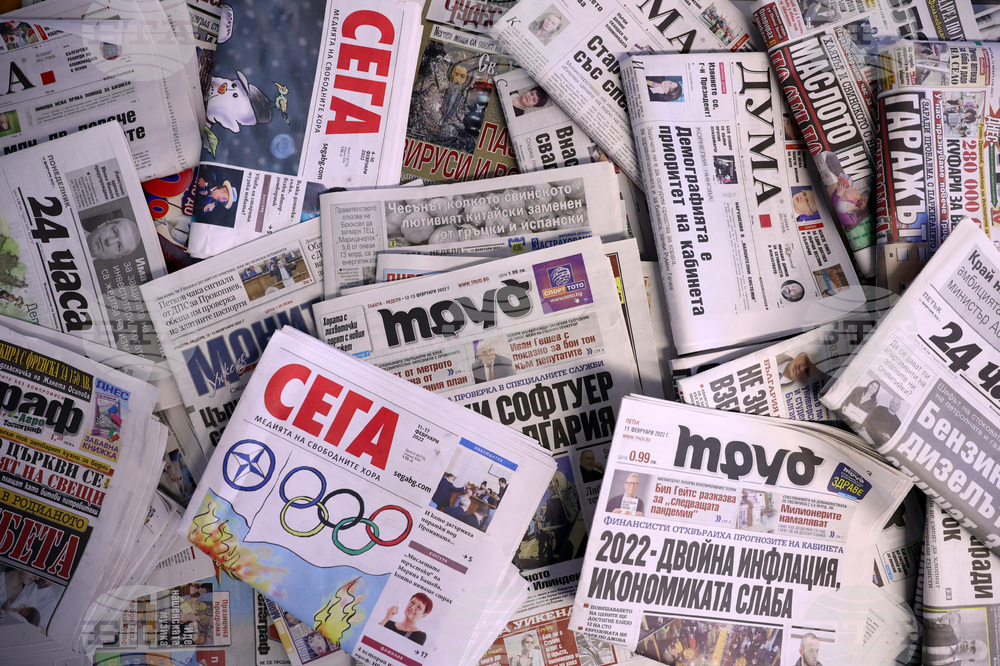 THE WORLD – UKRAINE WAR
The war in Ukraine and Russia's decision to base tactical nuclear weapons in neighbouring Belarus are extensively covered by the media in Bulgaria.
24 Chassa leads with a story about how Moscow will be basing nuclear weapons outside Russia for the first time since 1990. Moscow will base nuclear weapons outside Russia for the first time since the 1990s. This transpired after Vladimir Putin announced that his country would send tactical nuclear weapons to Belarus. According to the Russian leader, the move will not violate any agreements.
According to analysts, Putin's goal is to intimidate NATO, as Belarus has borders with Poland, Lithuania and Latvia – all members of the Alliance - in addition to Ukraine.
Putin argued that the US has been doing this for decades. They have long deployed their tactical nuclear weapons on the territory of their allies, the Russian President said.
The Kremlin's decision comes just days after Chinese President Xi Jinping's visit to Moscow, during which the leaders of both countries issued a joint statement saying that "all nuclear powers should not deploy their nuclear weapons outside their national territories and should withdraw all nuclear weapons deployed abroad."
In a speech on Saturday, Putin also revealed that Moscow had helped Belarus convert 10 aircraft to make them capable of carrying tactical nuclear warheads, and would begin training pilots to fly them early next month. According to Putin, Moscow will finish building a special facility to store tactical nuclear weapons in Belarus by early July and will maintain control over it.
President Alexander Lukashenko's country has not had nuclear weapons on its territory since the early 1990s. Shortly after gaining independence following the collapse of the USSR, it agreed to transfer all Soviet-era weapons of mass destruction located on its territory to Russia.
Defending his decision, Putin added that Lukashenko had long raised the issue of the deployment of tactical nuclear weapons in his country.
Trud also covers the topic by quoting President Putin as having explained that the reason for this decision was the UK's announcement that it would supply Ukraine with depleted uranium munitions. Putin admitted that these munitions are not weapons of mass destruction, but they still emit radiation dust and are therefore considered very dangerous, not only for humans but also for the environment. "Russia, of course, has a lot to answer with. Without exaggeration, we have hundreds of thousands of such shells. For the time being, we do not use them," the Russian President stressed.
Capital: Putin was quoted by TASS as saying that this would not be in violation of the non-proliferation agreements and that the US have based nuclear weapons on the territory of their European allies.
***
Dnevnik: Bulgaria has indirectly exported weapons to Ukraine worth around BGN 5 billion, and this has happened in just 164 days. The exports were made with the support of the American and British governments, former prime minister and Continue the Change co-leader Kiril Petkov told bTV.
He did not specify when exactly the 164 days in question started. A simple calculation shows that a little less than 200 days have passed between the start of the Russian aggression in Ukraine and the fall of his cabinet last year.
Under the Petkov government, Bulgaria could not export arms directly to Ukraine because of a parliamentary decision. At the insistence of the Socialists, who were Continue the Change's coalition partner, it was decided only to send humanitarian aid to Ukraine.
In June 2022, four months after the war began, the freshly dismissed head of the State-owned arms trading company Kintex, Alexander Mihaylov, announced that "EUR 2 billion" worth of production had been exported since the war began. Earlier this year, an investigation by the German newspaper Die Welt indicated that Bulgaria had secretly provided fuel and Soviet-era weapons to Ukraine because of pro-Russian politicians in Kirill Petkov's government.
About a month ago the New York Times wrote in an article how the weapons manufacturing factories in Bulgaria have been flourishing since the beginning of the war. The article pointed out that, according to government estimates from October last year, projected arms exports from Bulgaria exceeded USD 3 billion in 2022 - five times more than sales in the pre-pandemic 2019.
DETAINED BULGARIAN FISHERMEN – ROMANIA
The case where three Bulgarian fishing vessels and their crew were detained by the Romanian authorities for allegedly fishing shark, which is banned in Romania, continues to receive media attention in Bulgaria.
"We have no evidence that Bulgarian fishermen have committed any violations," caretaker Minister of Agriculture Yavor Gechev told bTV. He commented on the case with the three Bulgarian ships and sailors detained a few days ago in the Romanian naval port of Constanta, Romania.
The Bulgarian fishermen were not detained in Romanian territorial waters, but in international waters, Minister Gechev said.
In his words, shark fishing is allowed in Bulgaria. There are no bans in terms of the European Union, there is a partial ban imposed by the Romanians themselves on Romanian fishermen and territories, he added.
What we find now is that Bulgarian fishermen have not broken the law, Minister Gechev said. He was adamant that Bulgaria will protect its economic interests and the interests of its own citizens.
He said there will be a meeting at the Ministry of Agriculture with the fishermen's association. He added that the fishermen would also receive legal assistance from the Ministry of Agriculture from a lawyer specialised in maritime law.
"In our opinion, there was no reason for them to be escorted to Constanta," said, explaining that a protocol has been signed in Romanian, which has not been provided to Bulgaria yet. "We are waiting for the protocol to come," said Minister Gechev. We are waiting for the legal basis for the detention of the ships, he added.
The captains of the fishing vessels detained in Romania have returned to Bulgaria. They demanded the resignation of the Executive Director of the Executive Agency for Fisheries and Aquaculture, Vanya Stamatova. They accused her of incompetence and damaging their reputation after she called the Bulgarian fishermen poachers on national television, BNT reported.
The Bulgarian fishermen recalled that they fully comply with the EC regulations on fishing and that they are allowed to fish in European waters and that there is no ban on shark fishing in the Black Sea. According to them, if there is such an order issued by the Romanian authorities, this order should only apply to Romanian fishing vessels.
According to information from the Bulgarian Embassy in Romania, all 10 Bulgarian sailors from the three fishing vessels that were detained by the Romanian authorities have been released. Six of the crew members returned to Bulgaria around midnight on March 25, said the Foreign Ministry.
Bulgarian National TV also dedicates its morning talk show to the case of the detained Bulgarian fishermen.
HOME SCENE – ELECTION CAMPAIGN
bTV runs an overview of the main priorities of the contenders in the upcoming snap general elections on April 2.
Continue the Change-Democratic Bulgaria
The main topics are focused on incomes, including a proposed BGN 910 minimum monthly wage starting next year. The coalition will also work on ensuring that pensions increase faster than inflation. A proposed anti-inflation measure is more locally produced foods at local prices. The coalition's top priority is for regions in Bulgaria to develop at the same speed.
GERB-UDF
GERB-UDF promise that the average monthly wage will become BGN 3,000 and the average pension BGN 1,200, if they serve a full mandate. Their plan for containing inflation includes compensations for businesses and keeping taxes at their current level. Recovery and protection of finances are a top priority for the coalition.
Movement for Rights and Freedoms (MRF)
The main focus of the MRF includes increasing wages to the EU average. The party proposes investments in agriculture as a measure to tackle inflation. Putting an end to impoverishment is their top priority.
Vazrazhdane
The party plans on increasing wages and pensions at the rate of inflation. Inflation, in turn, can be tackled by lifting the sanctions against Russia. The party's main priority is to keep the Bulgarian lev as the national currency and ensure Bulgaria's energy independence.
Bulgarian Socialist Party (BSP)
BSP propose that minimum incomes are increased as early as mid-2023. According to them, the minimum monthly wage should become BGN 950 starting July 1, while pensions should be recalculated based on a new average contributory income amount. Inflation can be tackled by introducing a price ceiling. The party's main priorities are peace, incomes and family.
***
Duma quotes BSP MP candidate Kristian Vigenin as saying that there is a need for comprehensive healthcare reform. He argued that health cannot be a traded commodity. According to him, access to medical treatment at an affordable price is a normal human and constitutional right.
That is why we need a deep reform in the healthcare system and municipal and state hospitals should not be commercial companies," explained Vigenin.
He pointed out that the BSP would work to ensure that medicines for children up to the age of 14 are free, and from next year - for pensioners over 70.
ECONOMY
The growing food prices and the caretaker government's efforts to curtail them continue to be covered by the media.
NOVA TV reports a drastic difference in the prices of some of the basic foods in different cities across the country, according to a comparison between the major exchanges and wholesale markets in the country.
Consumers have been enabled to compare the prices of products themselves in different outlets and cities via a special website.
There is also a difference for other basic goods and services.
Households' budgets have suffered the most from food purchases over the past year. It is precisely food that has seen the steepest price increase, according to national statistics.
To check where the country's costs are highest, NOVA's reporters across the country compared food prices, fuel and heating bills in 5 of the county's cities.
Bulgarian National Radio: The Economy Minister described the government price monitoring website https://www.foodprice.bg/ as a "very useful tool". On it one can monitor the prices of 30 products. Its creation is among steps taken by the caretaker government in an attempt to control commodity prices.
The essential problem is where and for what information is collected. Obviously it is not taken from the traders themselves, but is already collected by several government institutions. There is a huge range of brands and quality, said Lachezar Bogdanov, chief economist at the Institute for Market Economics.
According to him, the intention was to create public pressure on each specific store. There is also a website that presents the discounts offered in different retail chains, he said.
Bogdanov described as absurd the way of getting information for international price comparisons.
"I read that the commercial attachés will submit it. Their job is to build the economic and investment ties between Bulgaria and the respective country. Taking pictures of butter and cheese prices is quite absurd," he said.
/MY/
news.modal.header
news.modal.text