site.bta

Kolkina Doupka Pronounced Bulgaria's New Longest Cave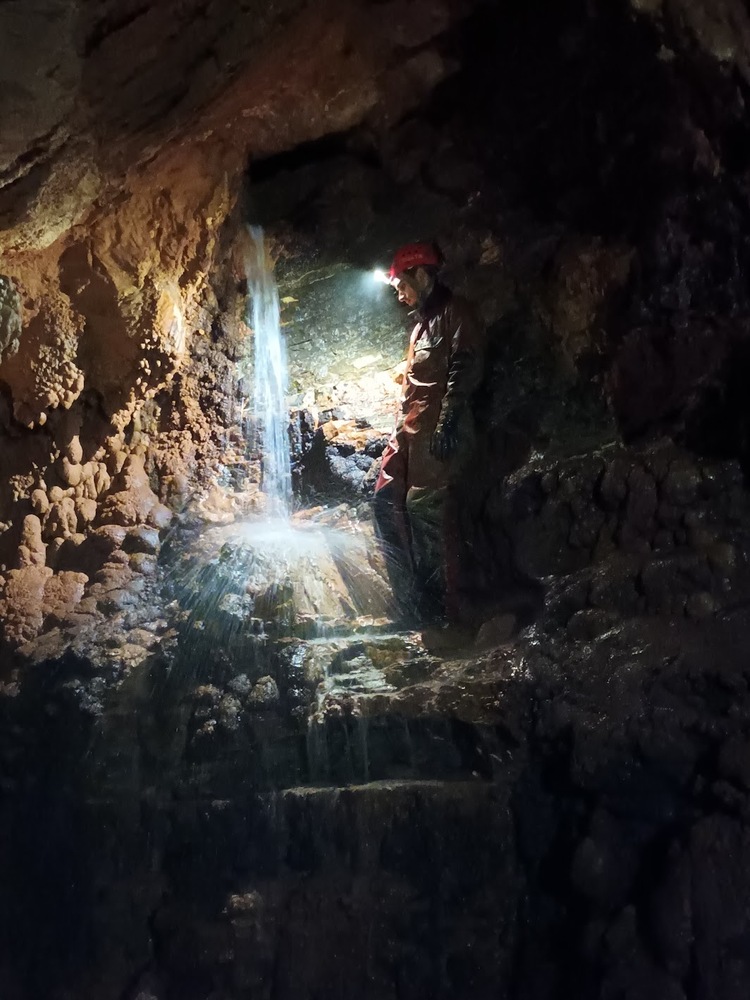 One of the galleries (Pod Raba Club Photo)
The Kolkina Doupka cave was pronounced the longest cave in Bulgaria with 19,164 m of underground galleries. Until now, the record was held by Douhlata, near the village of Bosnek, on the southwestern slopes of Mount Vitosha near Sofia, with its 18,200 m galleries, speleologists from the Pod Raba Speleological Club engaged in studying the cave told BTA.
Located near Zimevitsa village in Mount Ponor, the central part of the Western Balkan Range, Kolkina Doupka was also declared the deepest cave in Bulgaria in 2017, measured at 543 m.
A group of seven speleologists continued the work of a previous expedition between September 19 and 24, confirming their suspicions that the cave had the potential to prove the longest in Bulgaria. Prioritizing the places with the greatest potential they studied over 1,000 m of new galleries, said team member Yordanka Donkova.
Besides being the longest and deepest cave in Bulgaria, Donkova says it is also the most difficult to enter and study, requiring the best from both the experts and the equipment for underground spells sometimes exceeding 12 hours.
Team member and hydrogeologist Svetoslav Marinov is sure there are many more galleries, cave formations, rivers and other beautiful sights yet to be seen.
In view of the comprehensive approach required for such research, the cave is now equipped with three underground base camps for the speleologists where they can rest before continuing their work.
According to Pavlin (Pappy) Dimitrov, the 'end' of the cave is still far away. Kolkina Doupka is one of the largest hydrogeological systems in Bulgaria, consisting of over 30 underground rivers that to date drain a territory of 4 sq km. The speleologists expect to see surveys to exceed 30 km and a depth of 700 m. Dimitrov says it is only a matter of time for these rough figures to become reality.
More information about the activity of the speleogolical club can be found at www.pod-rb.eu/.
/BR/
news.modal.header
news.modal.text