Wrap-up
site.bta

PM Petkov: Several People Need to Decide Where Their Loyalties Lie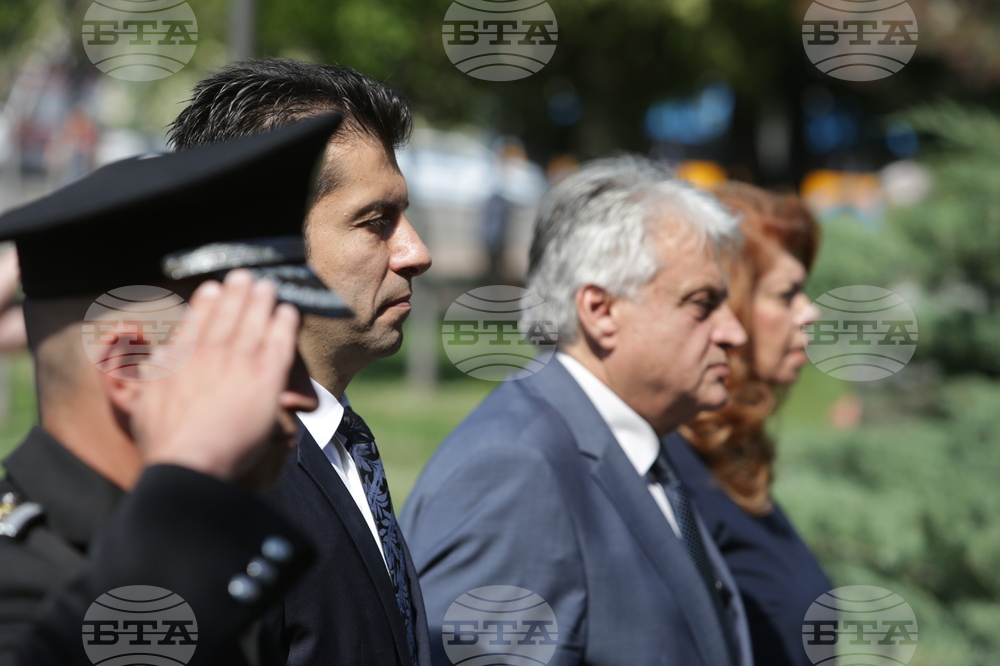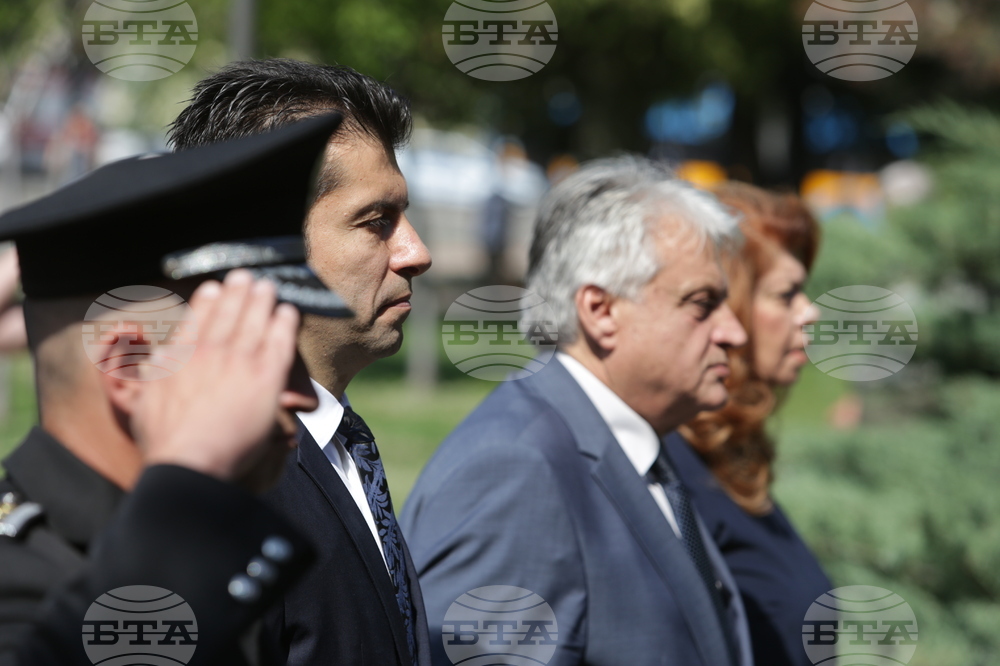 PM Petkov, second from left, at an observance of the 143rd anniversary of the Interior Ministry in Sofia. Interior Minister Boyko Rashkov is next to him (BTA Photo)
Outgoing Prime Minister Kiril Petkov Tuesday urged "several politicians" to be responsible to Bulgaria - rather than to their party leader - and help avoid a political crisis. "There are several people who need to decide where their loyalties lie: with their party and leader, even if they have failed to deliver on the promises to people, or with us all and be responsible to Bulgaria and give it a chance to avoid a political crisis," Petkov told reporters as they asked him if his Continue the Change (CC) party will be able to get 121 votes in Parliament in support of a new CC-led government.
He was likely referring to MPs from the group of There Is Such a People (TISP), which used to be part of the government coalition dominated by CC but pulled out its four ministers from the Cabinet, precipitating a no-confidence vote in Parliament which Prime Minister Petkov lost on June 22.
Continue the Change now is trying to secure support in the 240-seat legislature for a new government but are six deputies short of a majority. It has the support of the Socialists (26 MPs) and Democratic Bulgaria (16), which are its partners in the outgoing government, and possibly six TISP leavers in Parliament, as well as the outgoing Sports Minister who is also a TISP leaver.
TISP leader Slavi Trifonov publicly slammed Petkov and Prime Minister designate Assen Vassilev for contacting individual MPs of his party and trying to win them over.
Petkov said Tuesday that the talks continue "with absolutely all MPs who are willing to see our government programme". CC is not ready to talk only to "the four persons mentioned a while back", he added. He was referring to GERB leader Boyko Borissov, TISP leader Slavi Trifonov, Movements for Rights and Freedoms deputy Delyan Peevski and Vazrazhdane leader Kostadin Kostadinov, who were mentioned in his speech in Parliament after losing the no-confidence vote.
He said back then: "It was an honour for me to lead a government that was toppled by Mr Peevski, Mr Borissov, Mr Trifonov and [Russian Ambassador to Bulgaria] Ms [Eleonora] Mitrofanova." Mitrofanova was used as a reference to the leader of the pro-Russian Vazrazhdane party, Kostadin Kostadinov, whose group had just voted against the government.
The co-leader of the power-sharing Democratic Bulgaria, Atanas Atanassov, sees nothing wrong in Continue the Change officials contacting and seeking support from individual MPs from TISP - instead of reaching out to the entire parliamentary group. "The Continue the Change leadership does not want to talk to [TISP leader] Slavi Trifonov and it is only natural that they would want to talk to individual MPs who declared upon entering Parliament their desire to work against the corruption model of GERB," said Atanassov on Nova TV Tuesday morning.
As for GERB, he believes they need to spend more time in opposition and make personnel changes before they come to power again.
Support Sought from 3 Vazrazhdane MPs
Vazrazhdane leader Kostadin Kostadinov told a news conference at BTA that three MPs from his party have been approached by representatives of Continue the Change as they try to rally support for forming a new government. He refused to name the three deputies and what offer they got, but specified that the information about such contacts started arriving at noon on Monday.
"The current Parliament has turned into a serious organized crime group. The Prime Minister does not hesitate to say publicly that he will look for 121 MPs, as if MPs are a commodity that is sold in shops," said Kostadinov. He argued that "these people" have crossed all lines, but despite the frantic attempts to form a cabinet, there won't be one and an election campaign is underway.
Kostadinov also said that he had a telephone conversation with outgoing Prime Minister Kiril Petkov, who called him to ask for support for the appointment of Boyko Rashkov as chairman of the counter-corruption commission and offer in exchange support for the appointment of Boyko Atanassov as Rashkov's deputy.
Boyko Atanassov is the Vazrazhdane candidate for head of the anti-corruption commission.
The leader of Vazrazhdane has previously indicated several conditions under which his party would support the proposal for a new cabinet within this Parliament. They include the termination of the contract for free use of military bases by American military, a referendum on Bulgaria's membership in NATO, the establishment of a team to renegotiate Bulgaria's membership in the EU, the lifting of anti-Russian sanctions and normalization of relations between the two countries and annulment of the decision to lift the veto on the start of Skopjes's EU accession talks.
Plan Is to Prepare Government Programme for Six Months, Then Seek Parliament's Vote of Confidence
Atanas Atanassov also said on Nova TV that the plan is to prepare a government programme for the next six months, during which time certain measures have to be implemented, and decide after that whether to seek a parliamentary vote of confidence in the government - if a government is formed at all.
He said that the experts of the three parties and independents continue work on preparing a government programme. He said they were currently discussing the policies in health care. "It is important to specify the priorities that can be implemented during the period of six months," said Atanassov.
Atanassov said that his party hopes that a government is formed on the first exploratory mandate, which the President handed to Continue the Change on July 1 after the government failed a no-confidence vote in Parliament on June 2 over its economic and fiscal policy.
If the first and then the second mandate do not produce a government, and the President hands the third mandate to Democratic Bulgaria, it will do its best to prevent early elections, said Atanassov.
/MY/
news.modal.header
news.modal.text