site.bta

Bulgaria Presents Produce, Innovations at Major Exhibition in Germany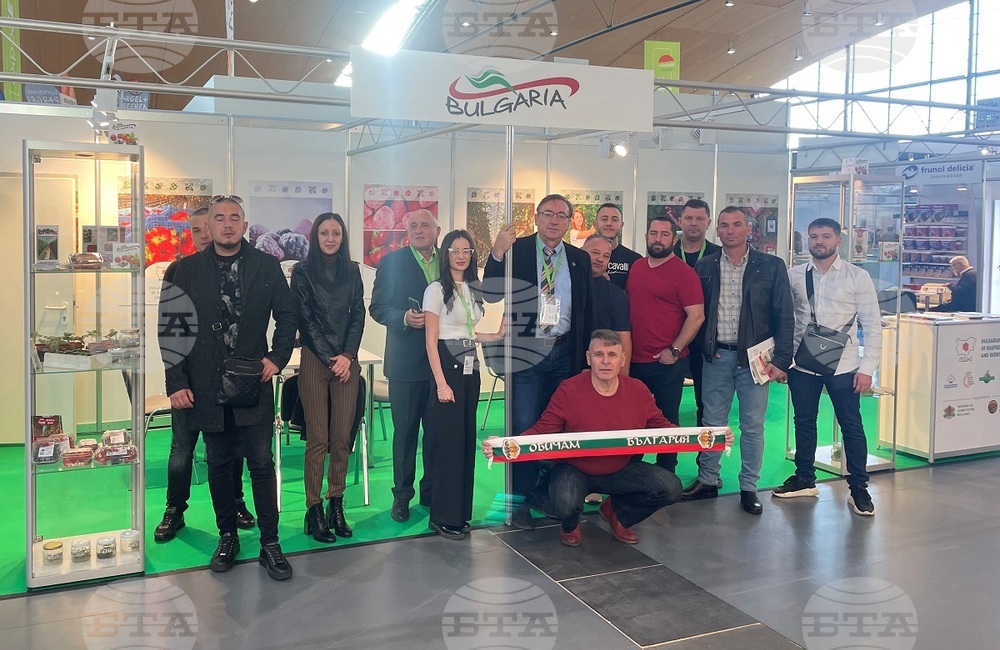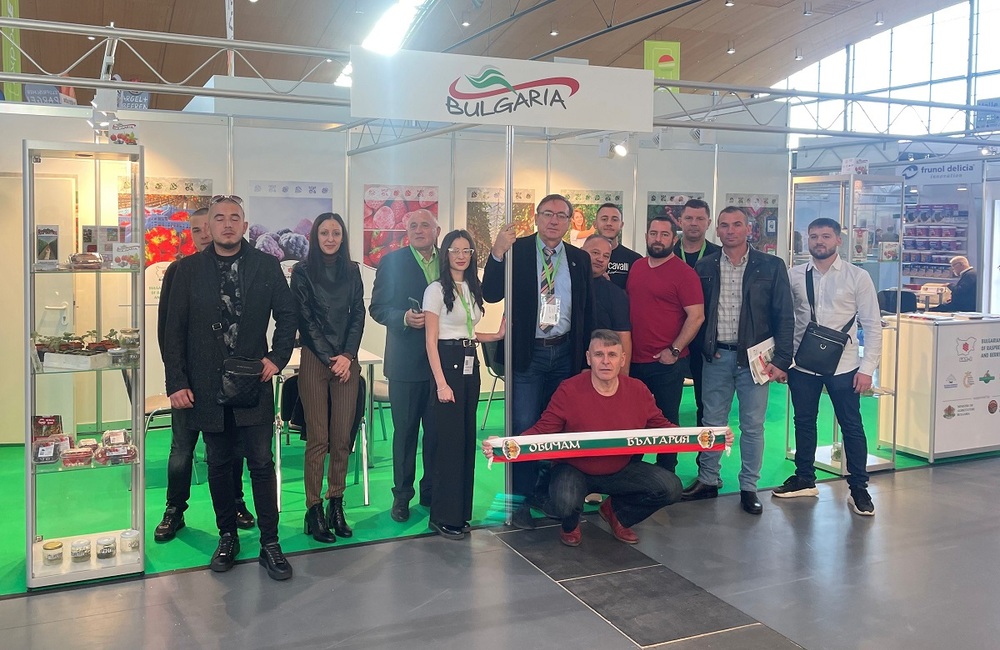 Sanpshot of the fair (Bulgarian Association of Raspberry and Berry Growers Photo)
Bulgarian strawberries, raspberries, blackberries and blueberries were at the centre of the biggest competition between producers, processors and traders in Europe at the international asparagus and berry exhibition in Karlsruhe, Germany. In the end, Bulgarian producers proved their competitiveness in the biggest market on the continent, the Bulgarian Association of Raspberry and Berry Growers said Friday.
The trade fair "DUO EXPOSE & EXPODIREKT" in Karlsruhe is the largest in Germany for this type of crops. It was attended this year by 401 exhibitors from 11 countries and over 6,000 industry professionals from 30 countries. The fair consisted of two events in one: the 26th "expoSE", which is Europe's leading trade fair for asparagus and berry production, and the 11th "expoDirekt", Germany's largest trade fair for direct agricultural marketing.
Bulgaria was represented by producers from the Bulgarian Association of Raspberry and Berry Growers, the Bulgarian Greenhouse Growers Association, the Dobrudja Fruit Growers' Union and the Union of Danube Fruit Growers. Bulgaria's stand displayed fresh fruit, raspberry wine, blueberry, strawberry and blackberry, as well as in vitro propagation material of Bulgarian varieties developed by the Fruit Growing Institute in Plovdiv.
"The most interesting for us were the contacts with customers and traders, as well as the discussion formats in the programme which focused on the new rules for the functioning of the sector. The industry is moving towards more sustainability, increased efficiency and cost savings, where Bulgaria has good solutions and achieved results," said Bozhidar Petkov, Chairman of the Bulgarian Association of Raspberry and Berry Growers. He added that the lack of manpower remains an open issue, that it is not only a problem in Bulgaria, and that globally a technological response to this challenge is also being sought.
/NF/
news.modal.header
news.modal.text