site.bta

Bulgarian-Ukrainian Trade Grows Significantly Despite War, Ambassador Says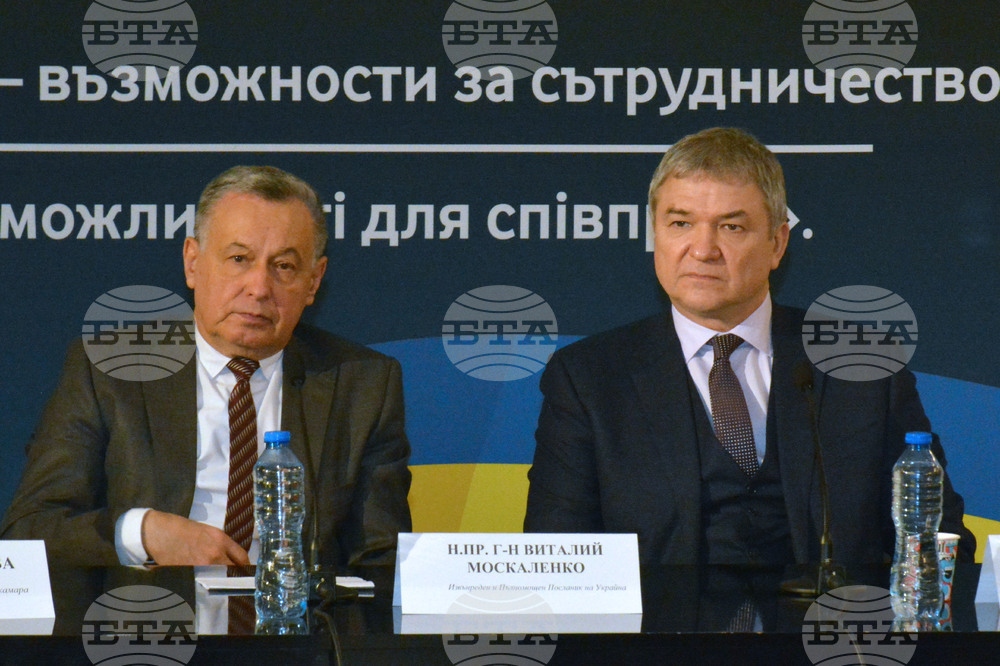 Moskalenko (left) and Bobokov at the business forum, Ruse, Dec. 7, 2022 (BTA Photo)
"While two-way trade between Bulgaria and Ukraine has approximated USD 1.5 billion annually over the last three or four years, in January-September 2022 alone it amounted to slightly over USD 2 billion despite the war and is expected to increase further until the end of the year," Ukrainian Ambassador in Sofia Vitaly Moskalenko said in Ruse on Wednesday.
He sees this as an indication of the vigour of bilateral economic cooperation. It also testifies to the support that Bulgaria is providing to Ukraine.
"Even though the war has not yet ended, plans should be made for the recovery of Ukraine. We must look ahead. We are convinced that we will win in this barbarous and inexplicable war," the diplomat said.
"Bulgarian business can help [the recovery of Ukraine] across the spectrum: in construction, transport, the chemical, metal and food-processing industry, in the sphere of medicine and agriculture. Support in the energy sector will be important, too," Moskalenko pointed out.
In his words, half of his country's energy infrastructure have been destroyed by Russian missile strikes. "For this reason, Bulgaria's cooperation in restoring Ukraine's energy system would be very useful and necessary. Apart from that, the transportation of wheat from Ukraine via Bulgaria to other countries is very important, too," he added.
In Ruse, the Ambassador took part in a regional business forum on "The Recovery of Ukraine: Opportunities for Cooperation", organized by the Bulgarian-Ukrainian Industrial Chamber with the Bulgarian Chamber of Commerce and Industry jointly with Ukraine's Honorary Consulate in the city.
Ukraine's Honorary Consul in Ruse Plamen Bobokov said that 50 Ukrainian and 50 Bulgarian companies are taking part in the meeting. "This event is a clear indication that life is going on and we must get ready for the better times. This is an indication that Bulgaria is not indifferent and follows developments closely and is ready to help," Bobokov said.
In his words, because of the war the focus now is on supplying Ukraine with fuel and lubricants, food products, chemicals and fertilizers. "There is also interest in legal services, and Ukrainian companies are eager to register in Bulgaria," the Honorary Consul explained.
/VE/
news.modal.header
news.modal.text