site.bta

Bulgarian Government Increased R&D Investment 72.7% since 2011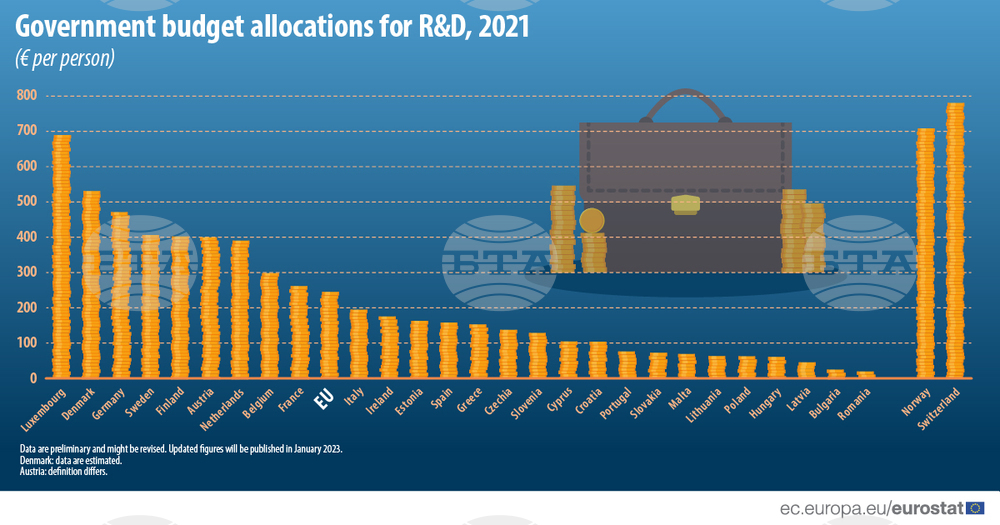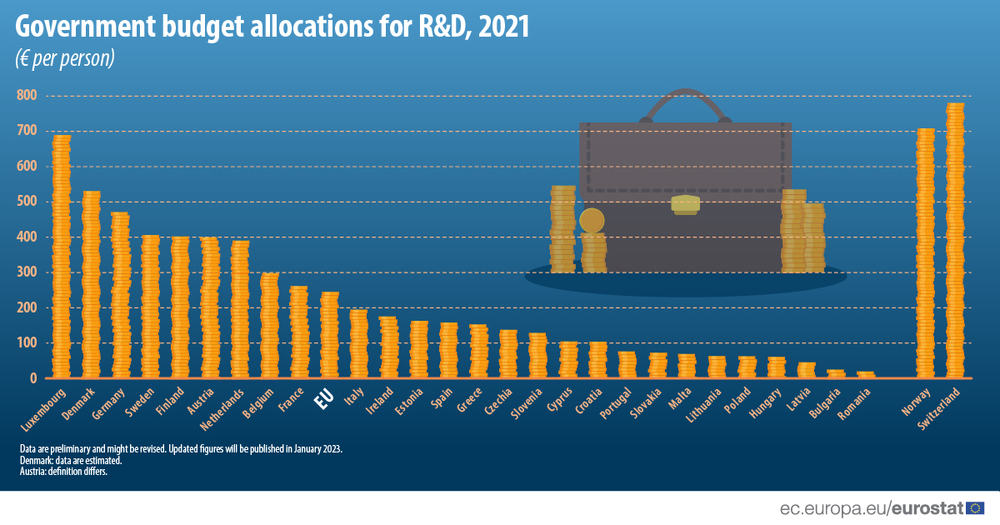 Histogram by Eurostat
In 2021, the total government budget allocations for R&D (GBARD) across the EU stood at EUR 109,250 million, which is a 35% increase compared with 2011 (EUR 81,139 million). Allocations in Bulgaria during the same period increased by 72.7%, showed data on GBARD, published by Eurostat on Wednesday.
Bulgaria, however, is among the countries with the lowest GBARD per person (EUR 24), together with Romania (EUR 19), Latvia (EUR 45) and Hungary (EUR 60).
Statistics on GBARD provide an insight into the priority governments give to different public R&D funding activities and are linked to policy issues by means of a classification by "objectives" or "goals". Programmes are allocated between socio-economic objectives, on the basis of intentions at the time the funds are committed and not the actual content of the projects concerned.
In 2021, GBARD at an EU level stood at EUR 244 per person, a 33% increase compared with 2011 (EUR 184 per person). The highest allocations were recorded in Luxembourg (EUR 689 per person), followed at a distance by Denmark (EUR 530) and Germany (EUR 471).
In terms of percentage of GDP, Bulgaria allocated 0.25% in 2021- a 0.02% increase compared to 2011 (0.23%). The total amount of GBARD in Bulgaria in 2021 is EUR 166.6 million.
Research and Development (R&D) is central to many European and national level policies that aim to increase the competitiveness of the EU's economies and the welfare of its citizens, Eurostat says.
/NF/
news.modal.header
news.modal.text