site.bta

Smeshen Petak Theatre in Taraclia Marks World Theatre Day with Comedy Premiere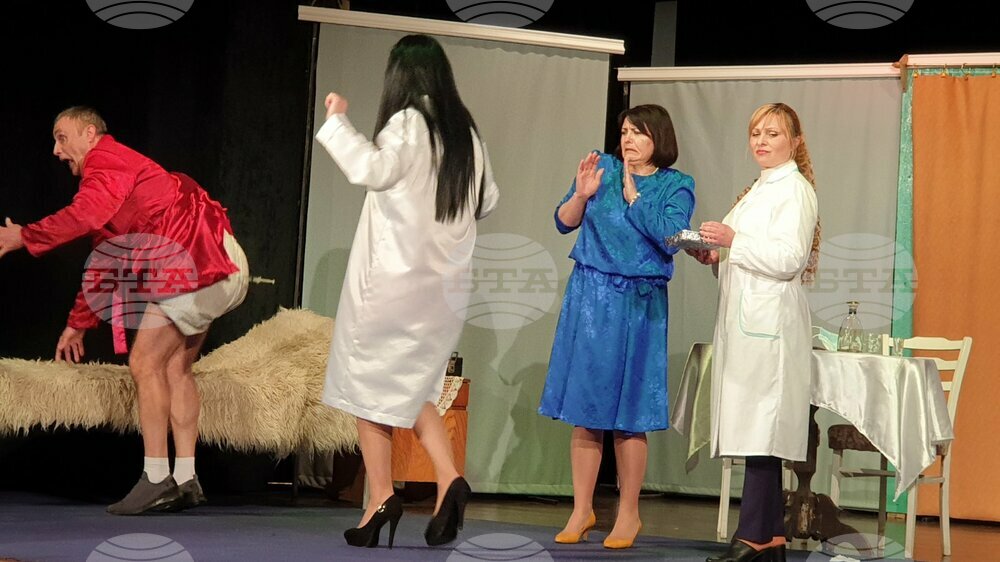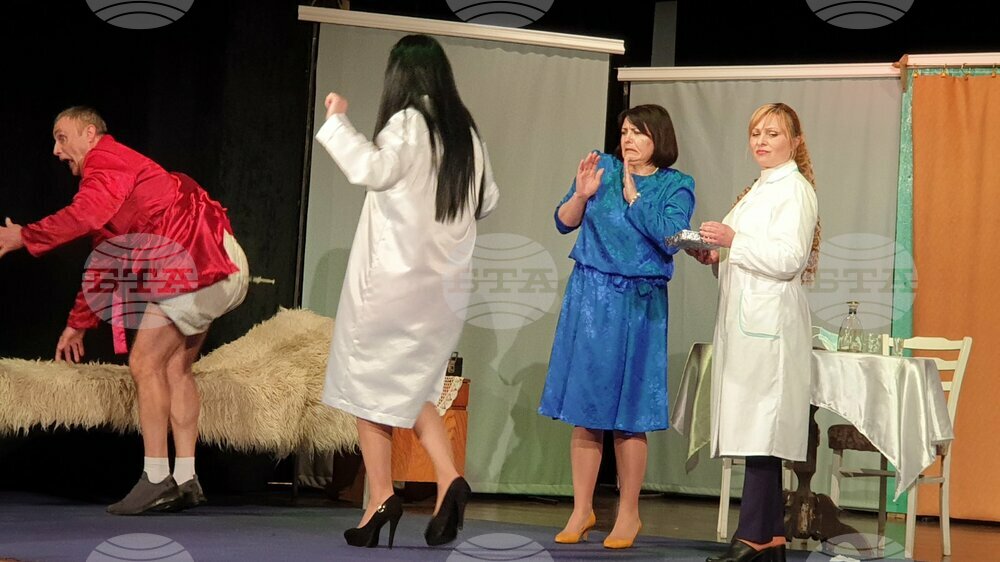 A snapshot of the comedy (BTA Photo)
The Bessarabian Bulgarians' Smeshen Petak [Funny Friday] Theatre staged the comedy Hope Clinic to mark World Theatre Day. The production is based on a play by contemporary Russian playwright Aleksandr Korovkin.
Actor and director Viacheslav Kiose translated the text into Bulgarian. The cast included Lyudmila Paslar, Pavel Konstantinov, and Artyom Artyomov [names might be misspelled] among others.
The main character is a clerk, who knows his price and his place. He gets admitted into hospital with a very tricky disease. Unaccustomed to facing this kind of adversity, he brings his intimate and business life within the hospital, involuntarily sharing details of his life with his neighbour. The nurse, the clerk's wife, and his mistress also make an appearance.
An audience member told BTA: "This comedy got me thinking not just about fake news, but also about the way our value system has changed in general. The actors on stage make us consider which human organ we should use when we take in new information. This play is very, very relevant right now, and funny at that."
At the end of the play, the Deputy Mayor of Taraclia Marta Kemencedzi congratulated the troupe. On behalf of the Moldovan Ministry of Culture, she presented Lyudmila Paslar, Viacheslav Kiose, and Pavel Konstantinov with certificates for their contribution to the promotion of theatrical cultural values.
Smeshen Petak Theatre with director Sergey Paslar was founded more than 40 years ago by Ivan Borimecicov [names might be misspelled]. The theatre's repertoire includes mainly plays by Bulgarian classics and contemporary authors. Its mission is to revive and preserve the cultural heritage of the Bessarabian Bulgarians.
/VE/
news.modal.header
news.modal.text