Bulgarian naval research ship bound back home from Antarctica
site.bta

Day 88 - Physicist Vasil Gurev: Efforts Made by RSV 421 Crew Are Incredible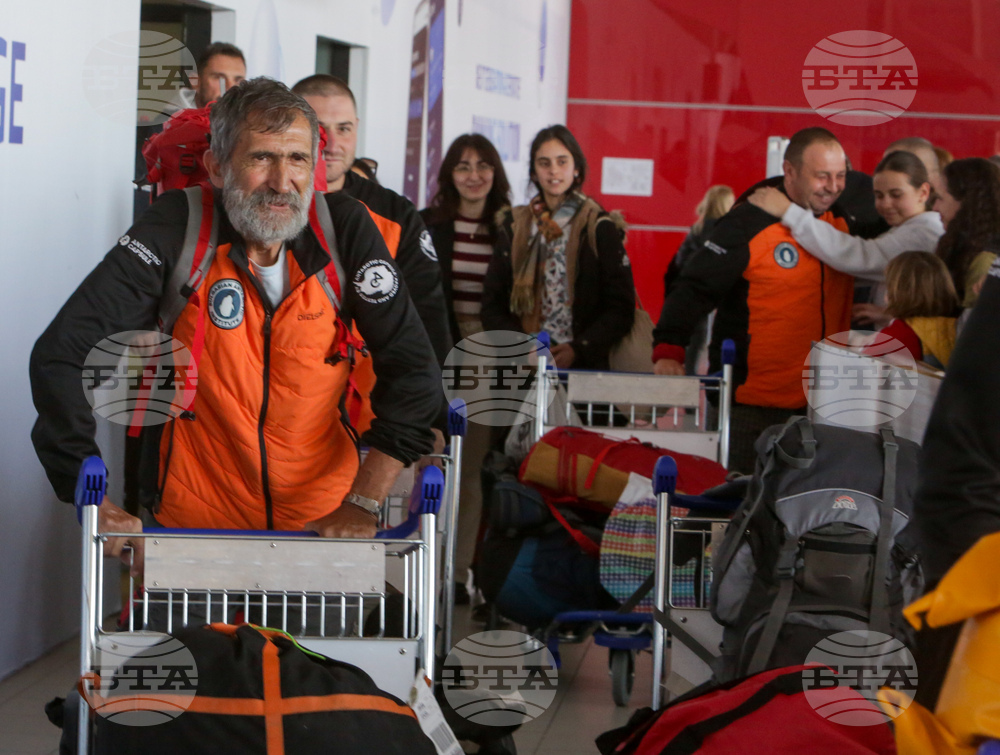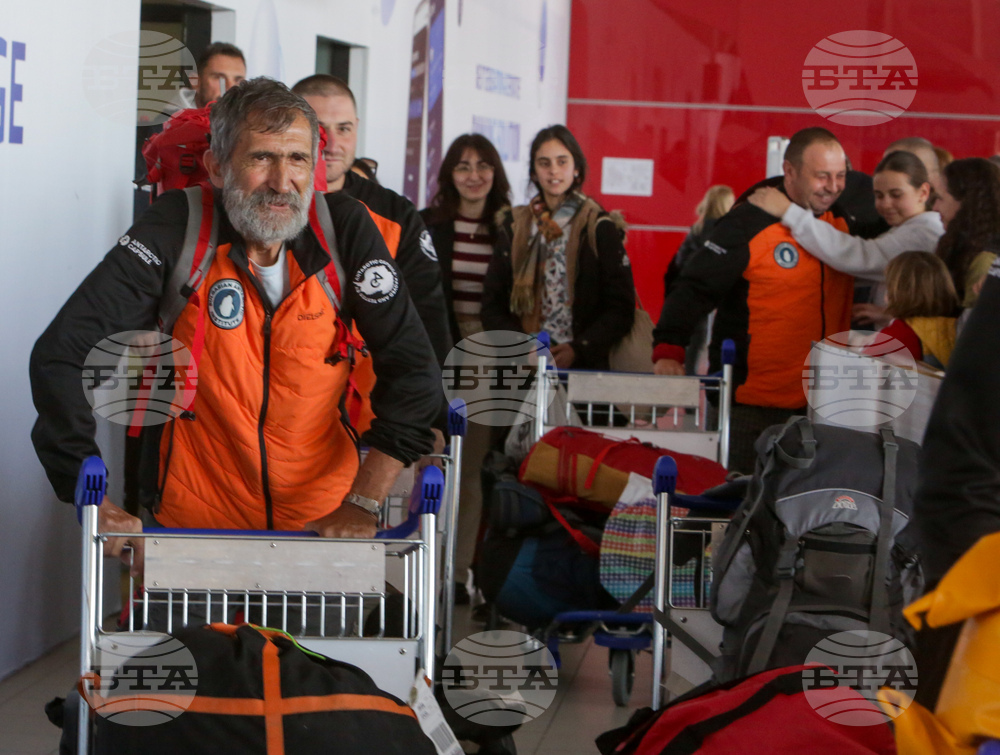 Participants in the 31st Bulgarian Antarctic expedition arriving at Sofia Airport, March 19, 2023 (BTA Photo)
Commenting on the work of the Bulgarian naval research vessel Sv. Sv. Kiril i Metodii (RSV 421) supporting the 31st Bulgarian Antarctic expedition, physicist Vasil Gurev from Sofia University told BTA: "The fact that we have a Bulgarian ship that comes to polar waters and that can help the implementation of the Bulgarian Antarctic programme is a long-standing dream of ours for more than 30 years."
Gurev is a long-time member of the Bulgarian Antarctic Institute and a participant in the 31st Bulgarian expedition. He is working on a two-year project for complex geophysical studies of glaciers in the Southern Gulf region and the Bulgarian Antarctic Base on Livingston Island.
"The efforts made by the crew of the ship are incredible and make us feel Bulgarians, because this is not some ship that was just bought and given, but a ship that has been suffered and repaired with a lot of human effort and work," Gurev said.
"I often compare it to the emotions that were in the air when the first Bulgarian expedition to Everest set off. Everyone who was involved in one way or another with the preparations for that expedition gave their all outside their official duties to make it possible - it was a great national event, full of emotions in every sense of the word. Although not so big in emotional terms, but just as beautiful, was the two-year effort of all those who were close to the realization of the Bulgarian ship to sail to Antarctica. We have every reason to thank these people and to feel proud that Bulgaria is here," he noted.
BTA's Daily News editor Konstantin Karagyozov is the only member of the media who is travelling on board the ship to Livingston Island and back, and covered the Bulgarian expedition on site throughout the stay in Antarctica.
All media outlets can use the Bulgaria-Antarctica BTA's Log for free.
/DT/
news.modal.header
news.modal.text