site.bta

Police Officers Confiscate Cultural and Historical Valuables from Two Treasure Hunters in Novi Pazar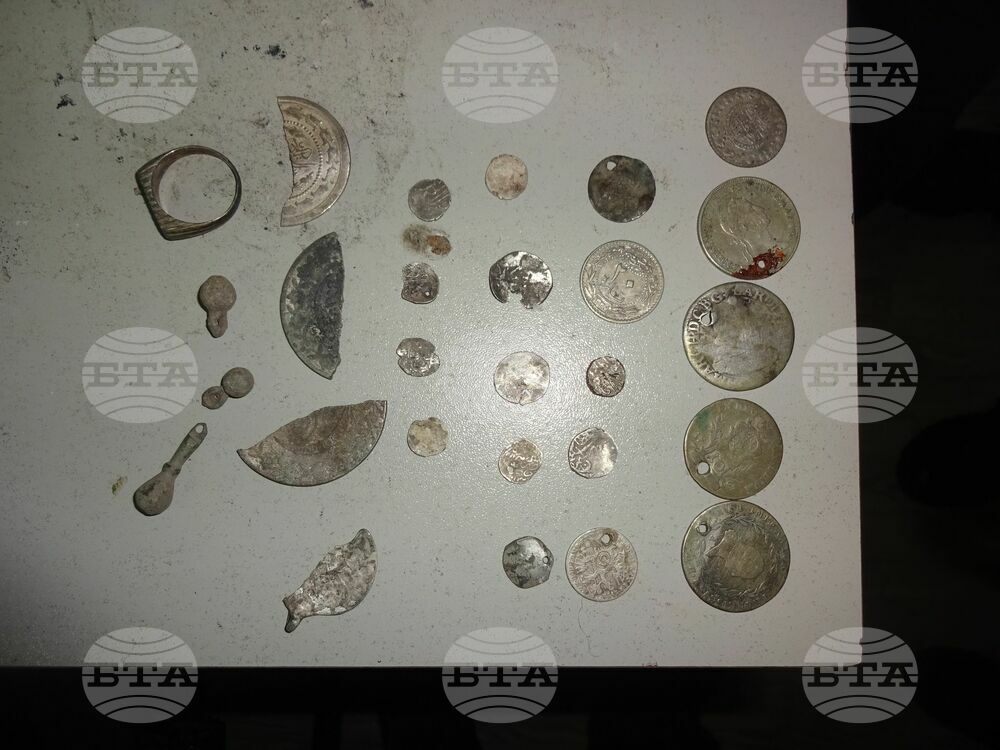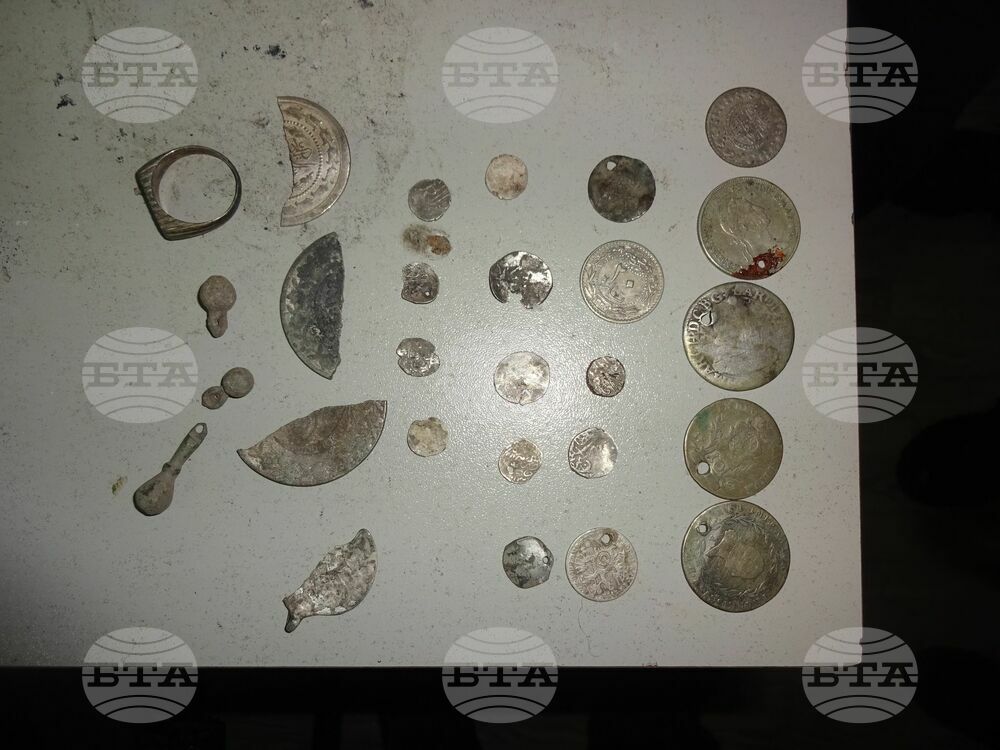 Some of the confected objects (BTA Photo)
Police officers confiscated cultural and historical valuables from two treasure hunters in Novi Pazar, one of them counterfeiting antiques, reported press centre of the Regional Directorate of the Interior Ministry in Shumen.
On Tuesday, during a specialized police operation, criminalists from Novi Pazar carried out an inspection in a commercial establishment. In a metal safe they discovered 40 coins and other objects, a metal detector, as well as a grenade were found and confiscated, as there was no possession permit.
In a private home of the 36-year-old owner, numerous wax casts for making cultural and historical valuables, boxes and sacks with molds, a metal detector and another 20 antique objects were found and confiscated. A team from the specialized anti-terrorism squad in Varna came to the scene to neutralize the grenade.
The case was reported to the prosecutor on duty in Shumen. The 36-year-old man from Novi Pazar was detained and pre-trial proceedings were initiated.
On Tuesday afternoon, within the framework of the specialized police operation in Novi Pazar, a search was also carried out in a private house, inhabited by a 65-year-old local resident. Police officers found and confiscated about 1,000 objects of cultural and historical value and two metal detectors. The man was detained and pre-trial proceedings were initiated.
/VE/
news.modal.header
news.modal.text