site.bta

Choir of the Blind to Perform on Stage Oct. 15 after 3-Year Hiatus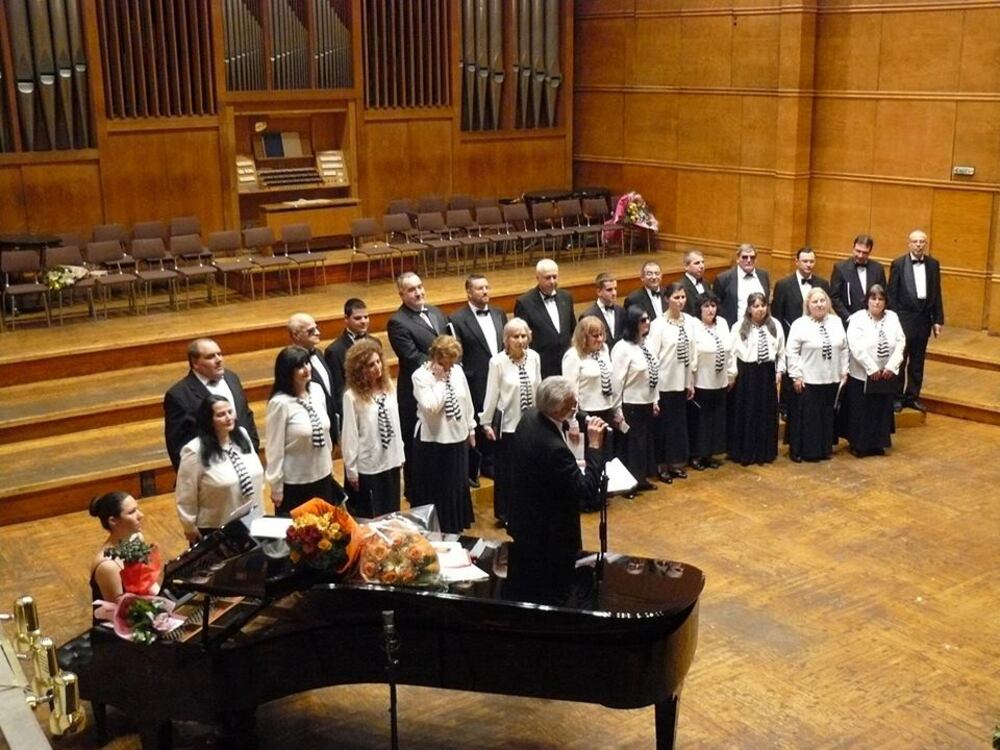 Source: http://choiroftheblind.com
The Choir of the Blind named after Academician Petko Staynov is giving its first concert, "Prayer", on October 15 after a three-year hiatus. World White Cane Day has been celebrated on that date every year since 1964.
The choir will sing Church Slavonic chants at the Bulgaria Hall. Admission is free, the organizers said.
Under the baton of Petar Matev, the choir will perform works by Bulgarian composers Dobri Hristov and Apostol Nikolaev-Strumski, Russian composers Alexander Arkhangelsky and Sergei Rachmaninoff, and Serbian composer Stevan Mokranjac. Matev has led the choir since 1997.
The choir's history
The professional mixed choir of the blind started under the name of Balkan when it was founded in 1935 by the composer Mihail Shekerdjiev, author of "Great Is Our Soldier", the hymn of the Bulgarian Army since 2001.
On October 1, 1948, the government designated the choir professional, making it the world's first mixed choir of blind artists subsidized by the government.
On November 17, 1986, the choir was named after one of the greatest Bulgarian composers, Academician Petko Staynov (1896-1977). He went completely blind at 11. In 1923, he graduated from the Dresden Musical Conservatory in composition and piano. In 1927, Staynov began teaching the piano at the Institute for the Blind in Sofia. He worked mainly in the genres of symphonic and choral music. Staynov's suite "Thracian Dances" and symphonic poem "Thrace" have acquired a symbolic status in Bulgarian music.
The choir's performances are available on records, audio tapes, two CDs and recordings at the Bulgarian National Radio. The singers have given hundreds of concerts in Bulgaria and abroad (Germany, Czechia, Lithuania, Armenia, Belarus, Hungary, Turkey, Greece and Austria).
During its latest tour abroad in 2018, the choir gave several concerts in Austria organized by the Purple Swan (Lila Schwan) Austrian Association for Culture and Art in collaboration with Bulgaria's Synergia Foundation, whose mission is to improve the well-being of visually impaired people. The seven-day Tour of Light was accompanied by an exhibition and a documentary about Petko Staynov.
/DD/
news.modal.header
news.modal.text