Eurostat
site.bta

Asylum Applicants in 2022 Increase by 64% in EU, by 86% in Bulgaria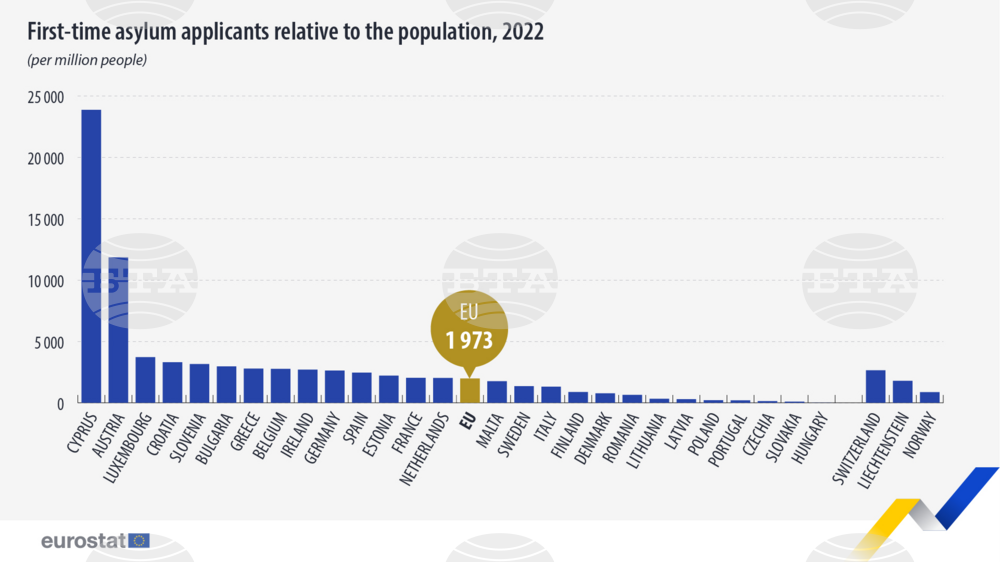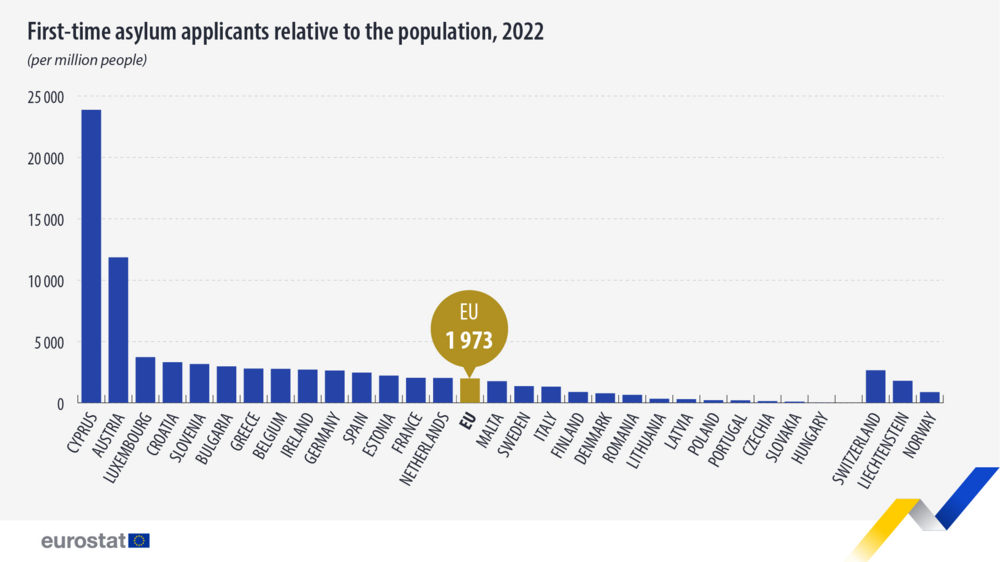 Eurostat Graph
In 2022, 881,200 people who were not citizens of the European Union applied for asylum for the first time in member states, which is 64% more than in 2021, shows the latest Eurostat data published on Thursday on the website of the statistical agency.
In Bulgaria in 2022, first-time asylum applicants from countries outside the EU were 20,260, which represented an increase of 86% compared to 2021, as well as a record number since data became available in 2011.
In 2021, 10,890 third-country nationals sought asylum for the first time in this country.
The data also show that of the 20,260 people who sought asylum in Bulgaria last year, 2,345 were women and 17,915 were men. Of the asylum applicants, 5,085, or about 25%, were under the age of 18.
After a significant drop in asylum seekers in the EU in 2020 (417,100 people), the number has grown significantly in the following two years.
In 2022, the EU granted 4,331,200 temporary protection statuses to persons fleeing Ukraine due to the Russian invasion of the country. As of 31 December 2022, 3,826,600 non-EU nationals have benefited from this temporary protection.
Most first-time asylum seekers in the EU were from Syria, Afghanistan, Venezuela and Turkiye.
/NZ/
news.modal.header
news.modal.text