site.bta

Politicians, Experts React to Vazrazhdane Leader's Behaviour at News Conference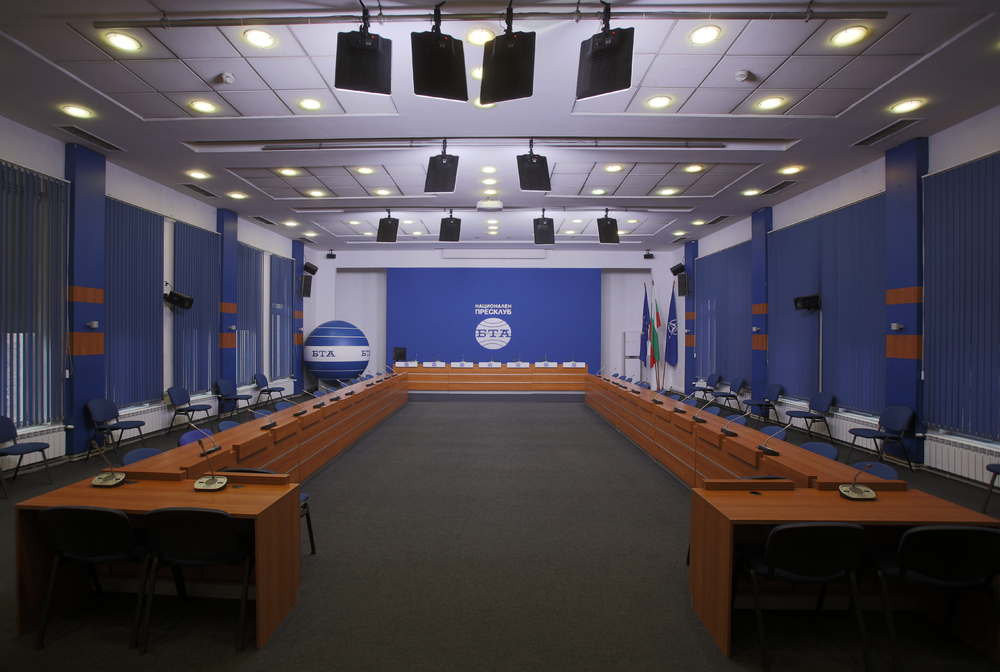 The BTA National Press Club in Sofia (BTA Photo)
Political forces and media experts on Thursday reacted to the behaviour of Vazrazhdane Party leader Kostadin Kostadinov at a BTA-hosted news conference of his party on Wednesday, when he demanded that the reporters of four media outlets leave and refused to answer their questions, insulting them and arguing that they were "foreign agents" financed by the US.
"A dangerous process of slow delegitimation of democratic institutions and the political debate is unfolding in Bulgaria," Democratic Bulgaria said in a Facebook post. The coalition categorically condemned the "boycott by Vazrazhdane of their own news conference under the pretext that they did not like part of the media present". Democratic Bulgaria described this as "behaviour inadmissible for politicians" and reminded Kostadinov and those accompanying him that "politicians and MPs always owe answers to society, and the media is one of the channels through dialogue with the public passes."
"We also recall that BTA is Bulgaria's national news agency and the events that are announced to take place there are open to members of all media, and no politician, even less so an active one, can claim to choose who should ask them questions and who should not. If our society admits that such trampling over democratic principles goes unresponded to, we are just a step away from relapse into totalitarian censorship and arbitrary treatment by the authorities," the coalition points out.
They call on all political forces to condemn Vazrazhdane's actions and behaviour and on all journalists to show solidarity with their colleagues. "Constraining media on account of criticism of those in power is a practice of totalitarian regimes, for which there is no place and there can be no place in a European democracy like Bulgaria," Democratic Bulgaria emphasized.
Earlier on Thursday, Bulgaria Rise party leader Stefan Yanev wrote on Facebook: "I support journalists' aspiration to maintain high professional standards regardless of the positions they uphold. I categorically oppose politicians' interference in the work of independent media."
Commenting on the incident later in the day, the Continue the Change invited the media to a news conference, adding: "We take this occasion to note that all media are welcome. We believe that it is absolutely inadmissible in a democracy for politicians to try to restrict the access of journalists and media to information of importance to citizens."
Also on Thursday, responding to what happened at the BTA National Press Club, the Council for Electronic Media issued a press release calling on politicians "to adhere to civilized norms of conduct and guarantee observance of the principles of pluralism and journalists' access to information on an equal footing.
"The Council has already had an occasion to state that the use of holier-than-thou and unjustifiably harsh language by political figures and political entities' representatives, as well as their desire to determine the type of journalists' questions and topics, are notorious practices of the past. Any attempt at obstructing the media when they perform their public mission is an encroachment on the freedom of speech," the regulator said.
/LG/
news.modal.header
news.modal.text