site.bta

PM Petkov: Several People Need to Decide Where Their Loyalties Lie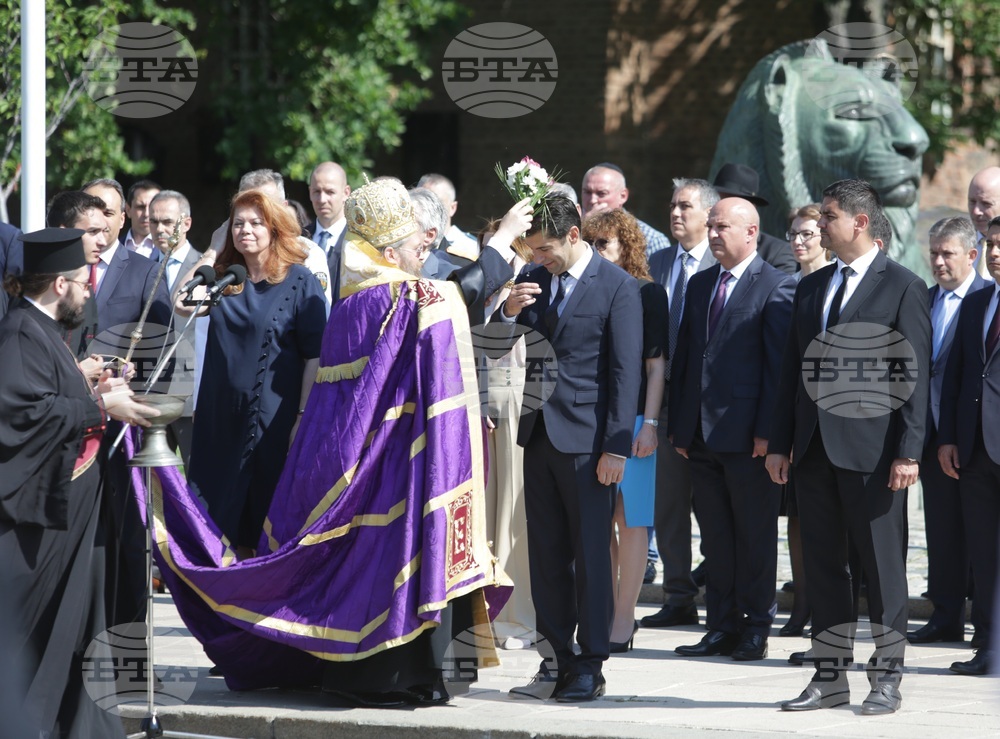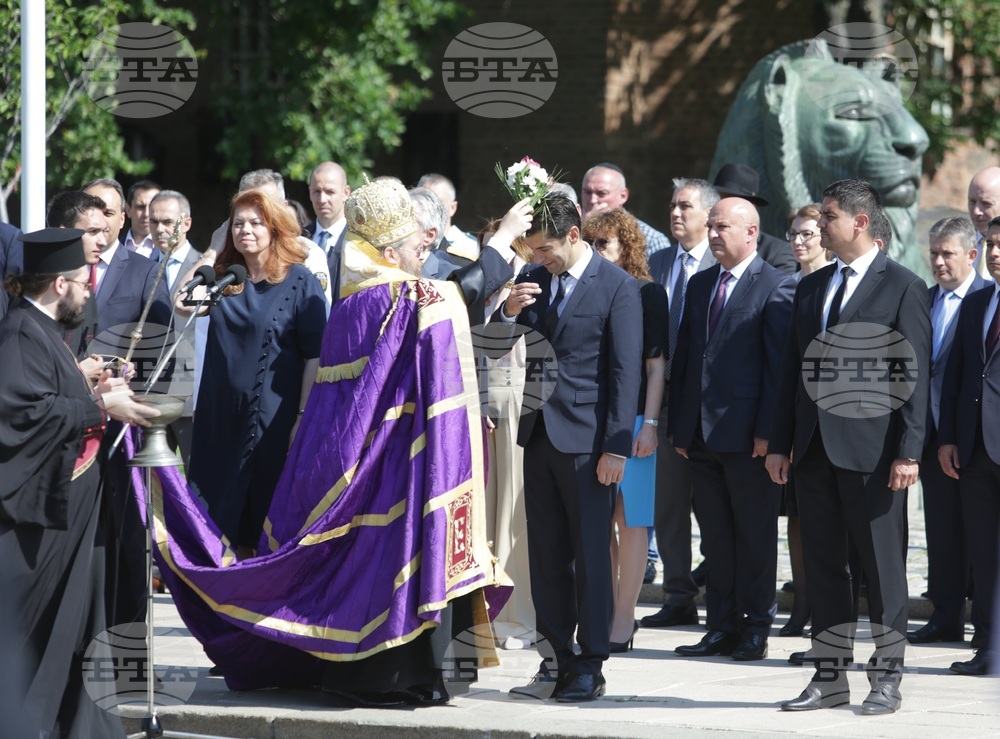 PM Petkov attended Tuesday a water-blessing ceremony at the Monument to the Unknown Soldier in central Sofia, marking the professional holiday of the Interior Ministry (BTA Photo)
Outgoing Prime Minister Kiril Petkov Tuesday urged "several politicians" to be responsible to Bulgaria - rather than to their party leader - and help avoid a political crisis. "There are several people who need to decide where their loyalties lie: with their party and leader, even if they have failed to deliver on their promises to people, or with us all and be responsible to Bulgaria and give it a chance to avoid a political crisis," Petkov told reporters as they asked him if his Continue the Change (CC) party will be able to get 121 votes in Parliament in support of a new CC-led government.
He was likely referring to MPs from the group of There Is Such a People (TISP), which used to be part of the government coalition dominated by CC but pulled out its four ministers from the government, precipitating a no-confidence vote in Parliament which Prime Minister Petkov lost on June 22.
Continue the Change now is trying to secure support in the 240-seat legislature for a new government but are six deputies short of a majority.
TISP leader Slavi Trifonov publicly slammed Petkov and Prime Minister designate Assen Vassilev for contacting individual MPs of his party and trying to win them over.
Six TISP MPs and one TISP outgoing government minister had left the party earlier. That happened shortly after TISP backed the no-confidence motion against the Petkov government.
Petkov said Tuesday that the talks continue "with absolutely all MPs who are willing to see our government programme". CC is not ready to talk only to "the four persons mentioned a while back", he added. He was referring to GERB leader Boyko Borissov, TISP leader Slavi Trifonov, Movements for Rights and Freedoms deputy Delyan Peevski and Vazrazhdane leader Kostadin Kostadinov, who were mentioned in his speech in Parliament after losing the no-confidence vote.
He said back then: "It was an honour for me to lead a government that was toppled by Mr Peevski, Mr Borissov, Mr Trifonov and [Russian Ambassador to Bulgaria] Ms [Eleonora] Mitrofanova." Mitrofanova was used as a reference to the leader of the pro-Russian Vazrazhdane party, Kostadin Kostadinov, whose group had just voted against the government.
/NF/
news.modal.header
news.modal.text