site.bta

Overcoming Hate Speech Takes Time, Work and Communication, Foreign Ministers of Bulgaria, North Macedonia Say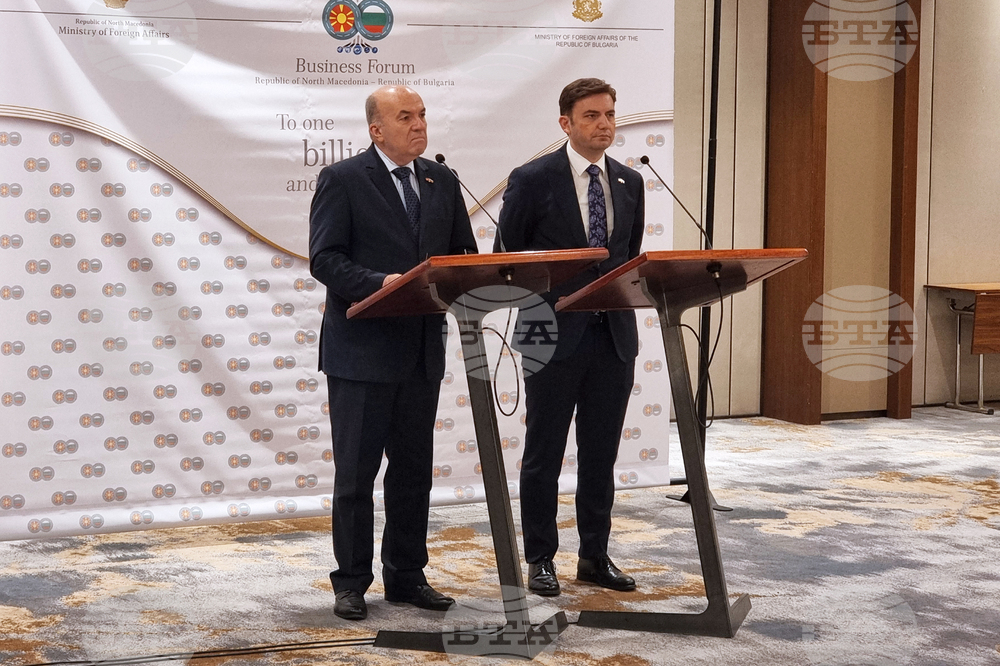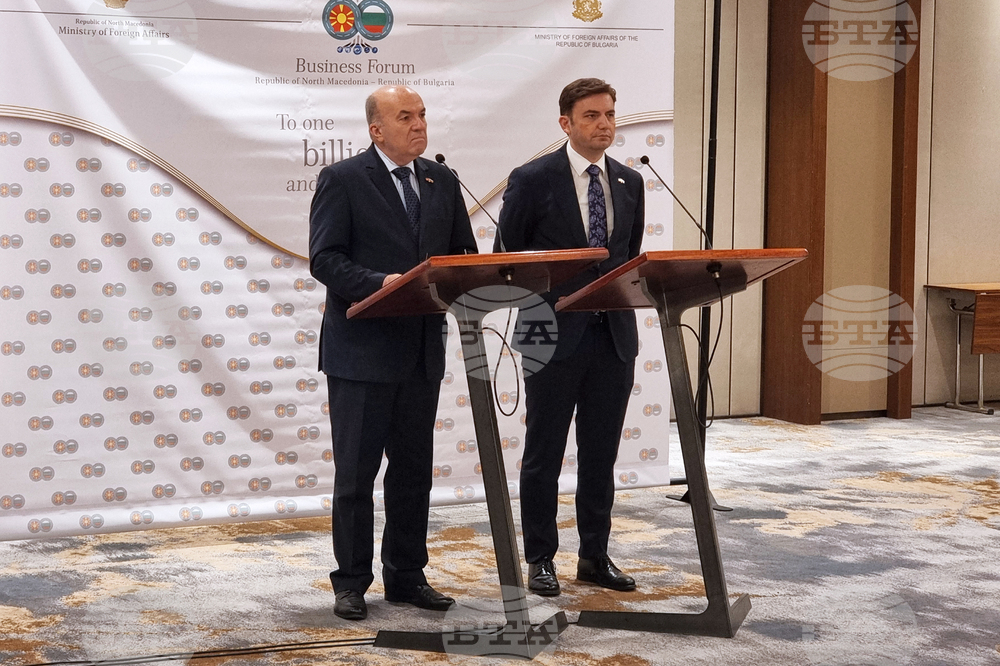 Milkov (left) and Osmani meet the media in Skopje, Dec. 7, 2022 (BTA Photo)
"Overcoming hate speech is a long process, and the way to overcome is by communication," North Macedonia's Foreign Minister Bujar Osmani said here on Wednesday at a joint news conference with Bulgarian Foreign Minister Nikolay Milkov after the opening of a bilateral business forum.
BTA asked Osmani what the two countries' foreign ministries are doing in their capacity as points of contact for joint identification of cases of hate speech, a role in which they were cast by the protocol between Bulgaria and North Macedonia signed in June 2022.
According to Osmani, the frequent contacts with his Bulgarian counterpart help establish a positive agenda so as not to leave scope for "somebody else to impose a malevolent agenda."
"If you leave a void, somebody else is bound to fill it. Today's business forum is precisely about that: to fill a serious void in our relationship. Certainly, we can't ignore the fact that recent months have seen provocations, attempts to hijack the agenda on both sides, by irredentist statements by politicians in Bulgaria and statements here by our politicians and attacks on clubs of Bulgarian communities in North Macedonia," Osmani said. He added that his ministry had reacted repeatedly to attempts at imposing hate speech, "which is at times spontaneous and at times provoked and malicious."
"There will be problems, there will be provocations, but that's why we are here, to fill that void so as to enter gradually into normal communication, because we are two friendly countries with a great potential. I can't rule out further provocations, but what matters is the response to these provocations," North Macedonia's Foreign Minister said, adding that his ministry has set up a working group covering a variety of areas and tasked with monitoring hate speech.
The Bulgarian Foreign Ministry also has a mechanism about hate speech, and there is also a "very expeditious" mechanism for the exchange of information between the two ministries, Milkov said for his part.
"We obviously have unresolved historical complexes, unresolved historical issues which project themselves in the present, and it is important not to let them determine our future. The most important thing is to keep in touch so as to react in each case. We have cases of joint positive reactions in which we alert the other ministry so that we can eliminate these negative tendencies, and we monitor these situations in both Bulgaria and North Macedonia. I fully agree that this is a long process, it will not end this year, it may end next year, but the mindset is that things are changing for the better and not for the worse," the chief Bulgarian diplomat said.
/LG/
news.modal.header
news.modal.text