site.bta

UPDATED

Rumen Radev: Bulgaria Working at Highest Political Level with Albania on Issues Concerning Bulgarian Minority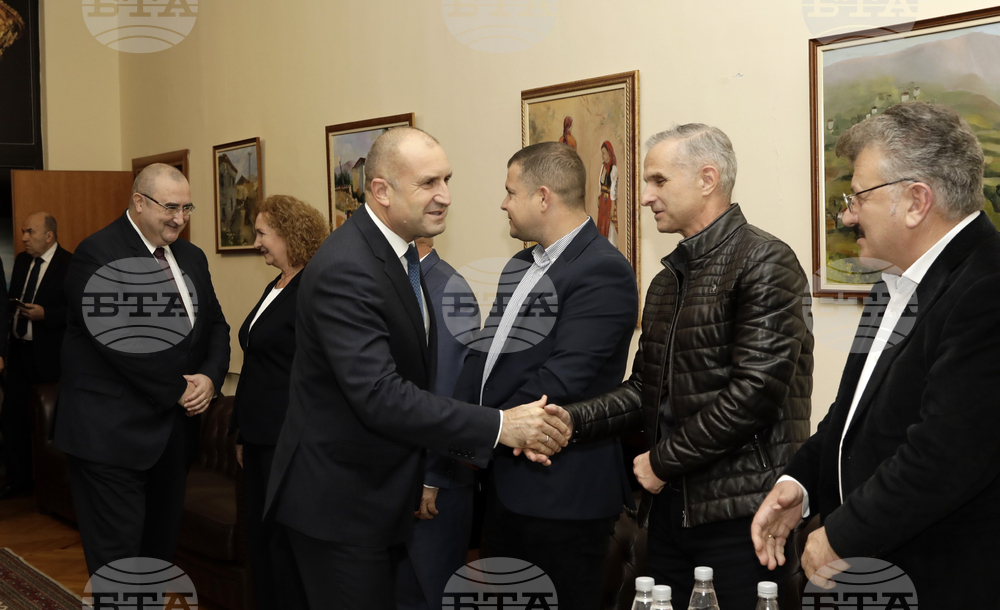 President Radev (left) meets with representatives of the Bulgarian community in Albania (BTA Photo)
Bulgaria is doing quite a lot and is working at the highest political level with the authorities in Albania on issues concerning the Bulgarian national minority in that country, said here on Monday President Rumen Radev at the Bulgarian Embassy's building, where he met with representatives of the Bulgarian minority in Albania.
Radev said that Bulgaria has been working actively on these issues in 2017, so that Bulgarians can be recognized as a national minority in the local legislation and can successfully exercise their rights, their national culture, language and identity without a problem in Albania.
The Bulgarian head of State noted the substantial work done under various programmes of the Foreign Ministry, the Culture Ministry, the Ministry of Education, adding that much more can and needs to be done.
The most pressing question is to have the Consultative Council under the Executive Agency for Bulgarians Abroad start working efficiently, so that "these compatriots of ours, who identify as Bulgarians, can get a document proving their origin, if such was denied to them by the local authorities," he said, adding that this must be based on clear criteria.
Haxhi Pirushi, chairman of the cultural association "Prosperitet Golloborda", asked in front of Bulgarian journalists for more support from Bulgaria for the Bulgarian minority in Albania. According to him, the media should deal more with the Bulgarian national minority in Albania.
Pirushi also expressed his wish for the Bulgarian administration to work better and more closely with the Bulgarian minority in Albania.
President Radev said this is his second meeting with the Bulgarian community in Albania after the first one in 2020, again in the Bulgarian Embassy.
The Bulgarian head of State is in Tirana to attend the EU-Western Balkans Summit there on Tuesday.
* * *
According to BTA's Reference Directorate, between 50,000 and 150,000 people who identify as Bulgarians live in the areas of Mala Prespa, Golloborde, Korce and Gora. Bulgaria maintains and supports the efforts of the ethnic Bulgarian community in Albania to preserve its identity, economic and cultural development.
The Albanian Parliament officially recognized the Bulgarian national minority in Albania on October 17, 2017. Albania also recognizes the Greek, Macedonian, Aromanian, Roma, Egyptian, Montenegrin, Serb and Bosnian minorities.
A few associations of Albanian citizens, who identify as Bulgarians, are registered in Albania.
On June 19, 2020, Associate Professor Spas Tashev of the Institute for Population and Human Studies with the Bulgarian Academy of Sciences (BAS) presented the first volume of his study "The Bulgarian Communities in the Western Balkans. Political Developments and Ethno-demographic Consequences (1913-2019)." at BTA's National Press Club.
/YV/
news.modal.header
news.modal.text