site.bta

UPDATED

President Radev Confirms Bulgaria's Firm Support for Montenegro on its European Path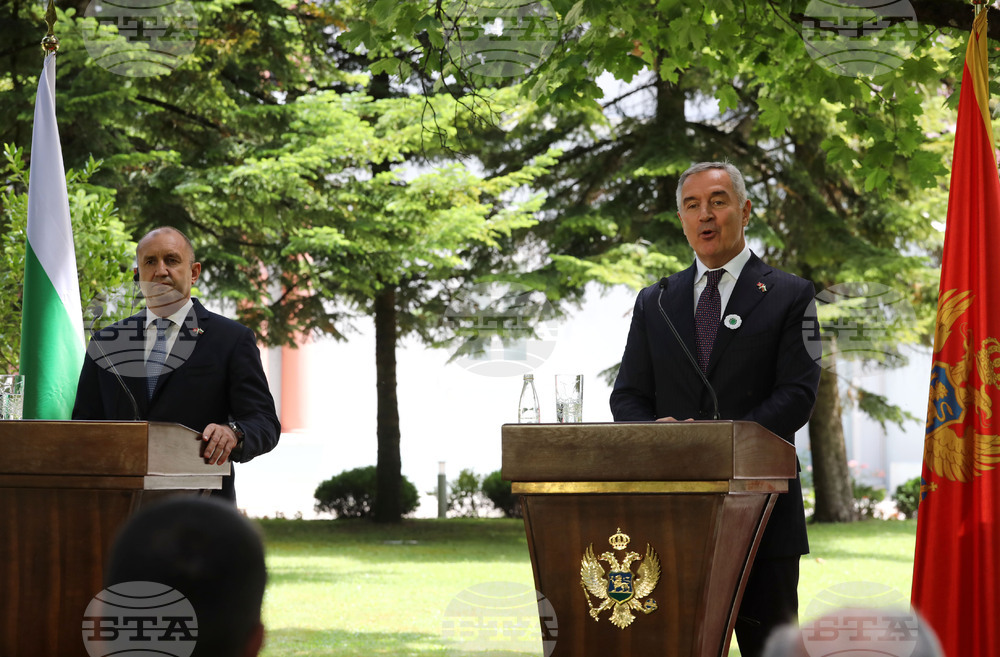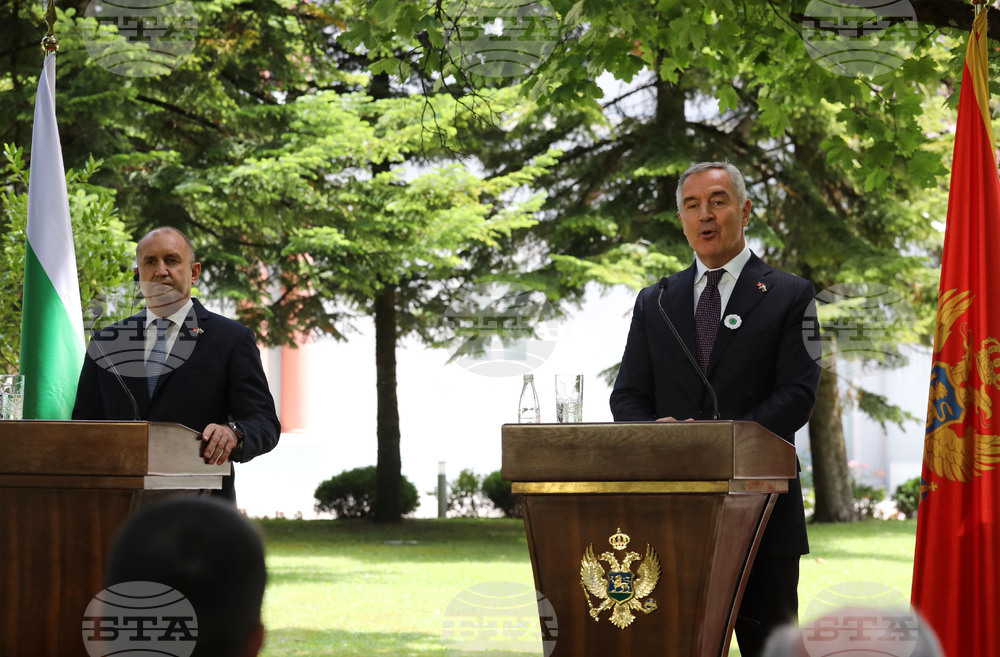 A snapshot from the news briefing (BTA photo)
At a joint press conference with his Montenegrin counterpart Milo Djukanovic, President Rumen Radev said that he is there to confirm Bulgaria's firm support for Montenegro on its European path. Montenegro is the most advanced country in the EU enlargement process, Radev pointed out .
The Bulgarian President was welcomed earlier in the day with an official ceremony in the historical capital of Montenegro, Cetinje.
"For us Bulgarians, Montenegro is a friendly country. Today we share a common vision for the European perspective of Southeastern Europe, which has no alternative," Radev also stated. He thanked Djukanovic for the invitation to visit Montenegro.
Radev and Djukanovic discussed the European perspective of Montenegro. The country is working on closing the key negotiation chapters 23 and 24, and Bulgaria is ready to provide assistance for increasing the administrative capacity.
The heads of state also discussed the bilateral cooperation. The Bulgarian President said that despite the active political dialogue at all levels, the bilateral economic ties are not at the required level. He expressed hope that under a future government this would change. According to him, Montenegro can become "more visible" for Bulgarian businesses.
Radev put an emphasis on the needs of road and digital connectivity so that the two countries can exchange ideas, people and capital. He also emphasized the need of cooperation in education.
The President of Montenegro described the bilateral relations as open and friendly and as relations of full partnership within NATO. In his words, Montenegro highly values Bulgaria's support on its path to the EU, with Bulgaria having proposed its experience and capacity so that Montenegro can more easily overcome the challenges on the path to EU membership.
"We have shown readiness for the rapprochement of our two countries - countries that are geographically close," Djukanovic said. He emphasized the need for tourist exchange. "Together we assessed the importance to focus on cooperation in the field of culture," the Montenegrin President also said.
The two heads of state also discussed the continuation of bilateral consultations for more intensive parliamentary cooperation.
Later in the day, the Bulgarian President met with Prime Minister Dritan Abazovic and with the Speaker of the Parliament, Daniela Djurovic.
/PP/
news.modal.header
news.modal.text