site.bta

Two National Gallery Exhibitions Pay Tribute to Vladimir Dimitrov - The Master on His 140th Birth Anniversary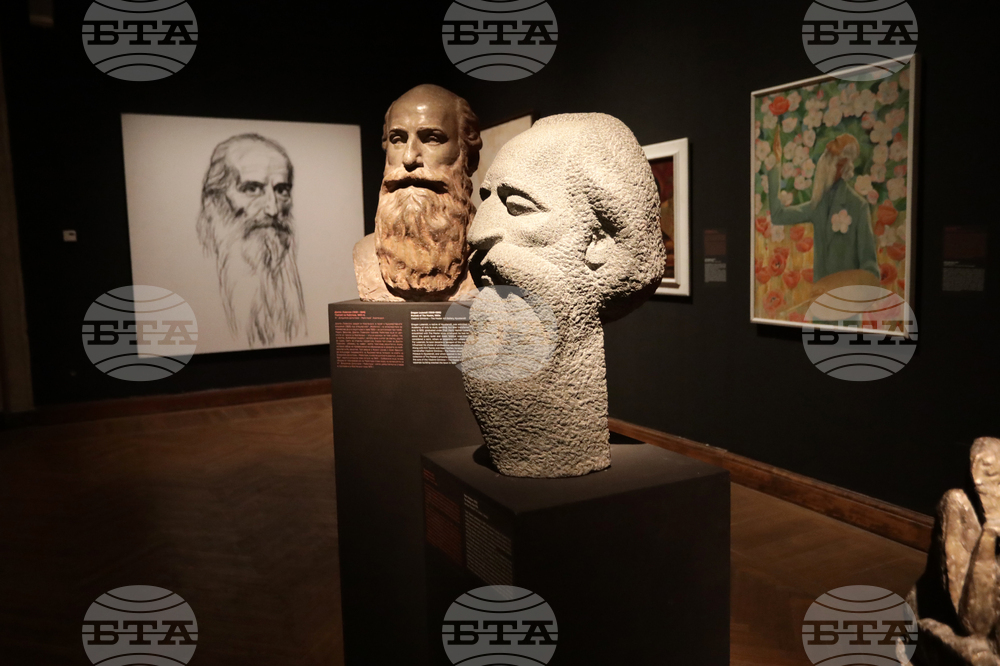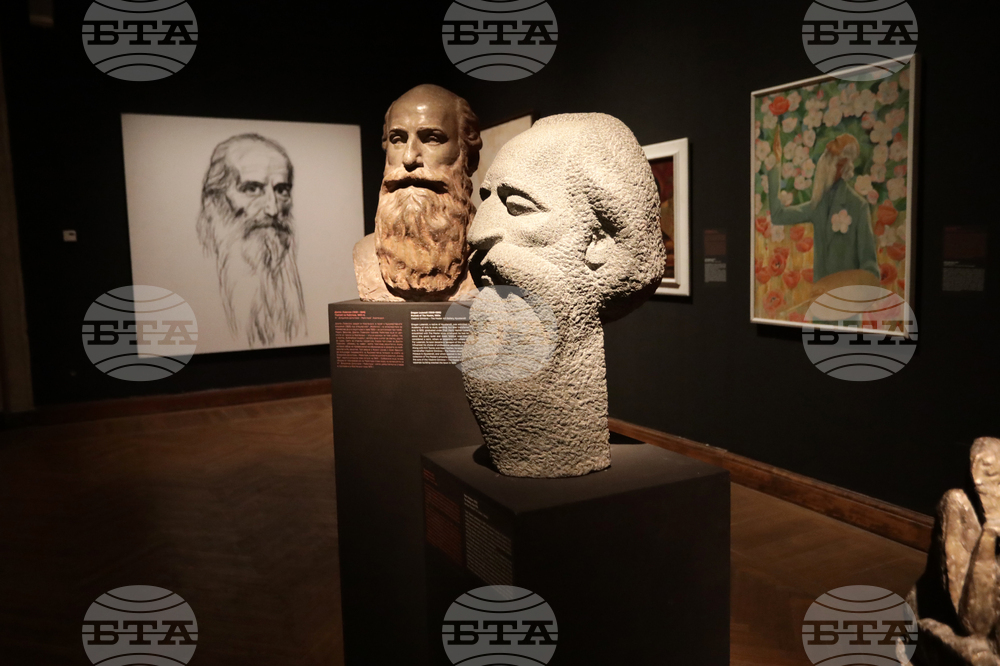 The Vladimir Dimitrov - The Master exhibition at Kvadrat 500 (BTA Photo)
Two exhibitions pay tribute to renowned Bulgarian artist Vladimir Dimitrov - The Master on his 140th anniversary. One is an exhibition of portraits of the artist by his contemporaries, in the Kvadrat 500 Gallery, and the other of works by him alongside art by other outstanding artists of his time, in the National Gallery. The two exhibitions will be on until August 28.
President Rumen Radev and Vice President Iliana Iotova were at Kvadrat 500 for the opening event.
The Image of The Master in Kvadrat 500 is a series of self-portraits and portrait paintings, drawings and sculptures by Vassil Stoev, Stoyan Neven, Boris Georgiev, Ivan Mrkvicka, Assen Vassilev, Boris Kolev and Ivan Lazarov, among others. The exhibition also includes documents and photos, some of them never before shown in public. "Brought together in the same location, The Master self-portraits make up a psychogram of this reticent and suffering soul," the curators wrote.
The exhibition in the National Gallery (the Palace) presents the art of Vladimir Dimitrov on the backdrop of the art by the members in the Rodno Izkustvo informal movement, which existed in the 1920s and 1930s and included Ivan Milev, Zlatyu Boyadjiev, Tsanko Lavrenov, Vassil Zahariev, Ivan Penkov, and Vassil Stoilov, among others.
President Radev said: "The Master continues to provoke and stir admiration, to get us involved and make us turn to ourselves as human beings and to what we are and where we come from. His canvas captures the beauty of the motherland in a unique way."
Both exhibitions are curated by Ivo Milev, who has worked with assistant curator Tanya Staneva and the team of the conservation and restoration laboratory of the National Gallery.
The exhibitions are organized under the patronage of President Radev and with the financial support of the Culture Ministry.
/DS/
news.modal.header
news.modal.text